Welcome to Not Me! Monday! This blog carnival was created by
MckMama
. You can head over to
her
blog to read what she and everyone else have not been doing this week.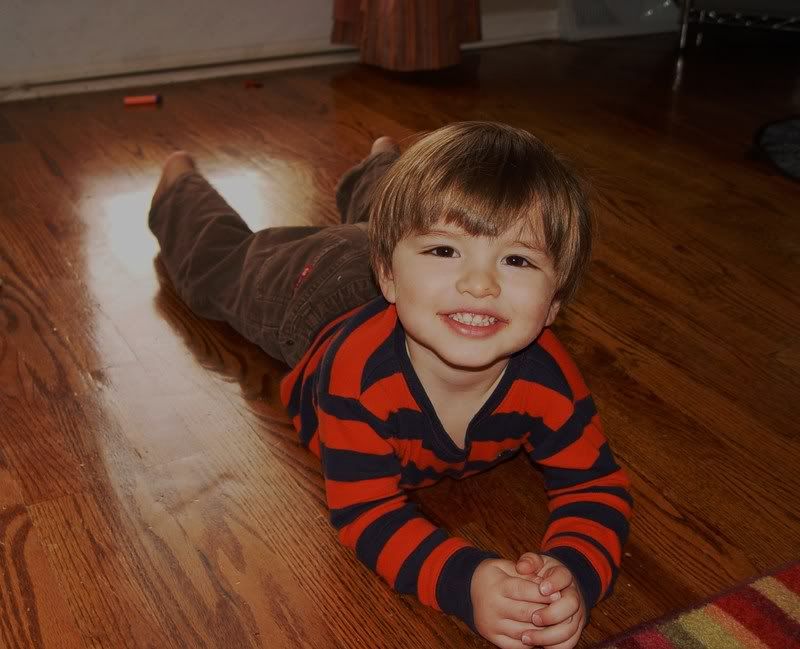 We certainly

did not

miss church yesterday because we were all sick.
We also are still

not

sick

today.
And little old Evan

did not

pee all over the playroom floor this weekend because someone(ahem,

NOT ME

) forgot to put a diaper back on him after I had changed him.
Not me.
Liam most certainly

did not

have the blowup of a lifetime right after I had gotten him all ready for bed.
Evan most definately

did not

put 3 die-cast nascar cars down the toliet this morning. I

did not

put my hand in a toliet to fish them out.
I

did not

do this over the weekend.
NOPE not me.